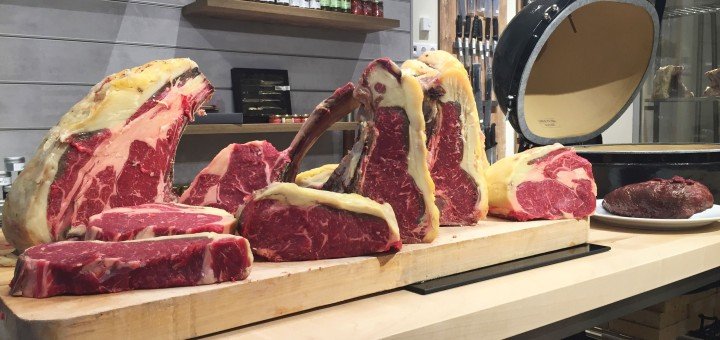 TRAINING PROGRAM:
1. About the beef – from farm to the butcher's. Demolition of beef myths.
2. Dissection. Cutting of all back into the authentic steaks.
3. Selection. From the butcher's to the kitchen.
4. Preparation. Cooking techniques and preparation of steak by type and size.
5. Baking. Ceramic grill, griddle and mixed mode.
6. The tasting. Salts and spices.
WHEN AND WHERE?
On Tuesday, Wednesday and Thursday evenings, from 8 pm –  it is always a good time for such trainings, in our 'SteakSupply' butcher-studio, located at the address Linkmenų str. 22, HYPER RIMI supermarket.
Concerning trainings taking place on Fridays and Saturdays, please apply separately.
REGISTRATION
Registration in advance is required.
The minimum number of participants of training – 5 people.